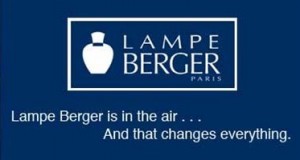 Smith's Flowers is Midland Michigan's only Lampe Berger retailer, and we're stocked up and ready for the last few months of winter with new lamp's and new fragrances.
Lampe Berger are more than just a pretty "air freshener" they are "air purifiers" that add a decorative touch to home or office, and serve a purpose too.  They actually clean the air of bacteria as they scent the room with a mild, long lasting fragrance.  Home fragrances give an additional dimension to our homes.  They invent a new landscape in the home, draping our homes in new sensations.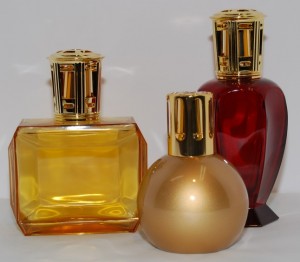 Lampe Berger send up intangible walls of flowers and precious woods, ocean breezes and wind, dew drops and fruits, not covering up odors but eliminating them and combining technology to diffuse the scent in a light even manner that adds to a room rather than over powering it.  Their catalytic burner system actually burns without a flame and cleans the air as it scents the room.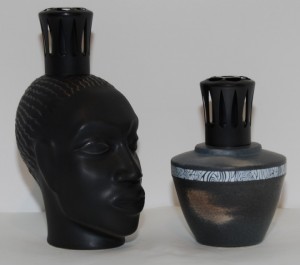 There is a Lampe Berger for any decor.
And to brighten any corner, bath room, kitchen, den.
Lampe Berger's new "Air Pure System 3C" brings improved fragrance diffusion, better preformance in efficency and increased odor destruction.
For Valentines Day Smith's offers these Lampe Berger models in limited edition.  Sure to become collectors items.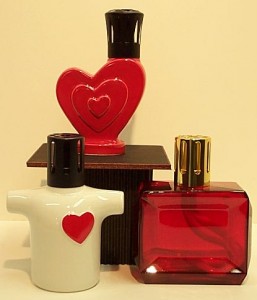 The red heart or jewel for her, and the "T-shirt" for him.  Yes, even men like Lampe Berger, they can choose from many "manly" scents for their offices at home or work.  They are especially effective in the basement.
Great too if you have pets, litter boxes or smokers in the home, Lampe Berger will eliminate those embarassing odors, and leave your home smelling fresh, and scented as you want it to be.
Smith's currently has 29 different lamp models in stock, and 25 different fragrances as well as neutral which is an unscented fuel, that can be used to either dilute a scent to lessen it's strength, or burned alone to remove the odors but leave no scent behind.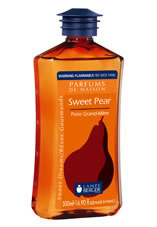 Be sure to only burn Lampe Berger Parfumes in your Lampe Berger, other lamp oils will not work, and will damage your stone.
Stop by Smith's Flowers and Gifts for a demonstration of Lampe Berger and to see all the models we have in stock.