From my friend Clay down at McAdams Floral in Victoria TX comes this sad story of another Proflowers funeral tribute gone wrong.
Clay said…"When I was making my usual Sunday funeral home deliveries, I happen to see this opened box in an office area. I thought it was for the service I was delivering for on Sunday, but it turns out it was delivered at 10:30 Friday for a 10am service. The customer was calling the funeral home on Friday morning to ask if they got it….she said it should have been delivered on Thursday for the viewing. I can only guess that she ordered it sometime Wednesday, and she was told it was to be delivered next day. Anyway, the funeral home told the family about it later on Friday and they said that they would come by and pick it up…Sunday and it is still there."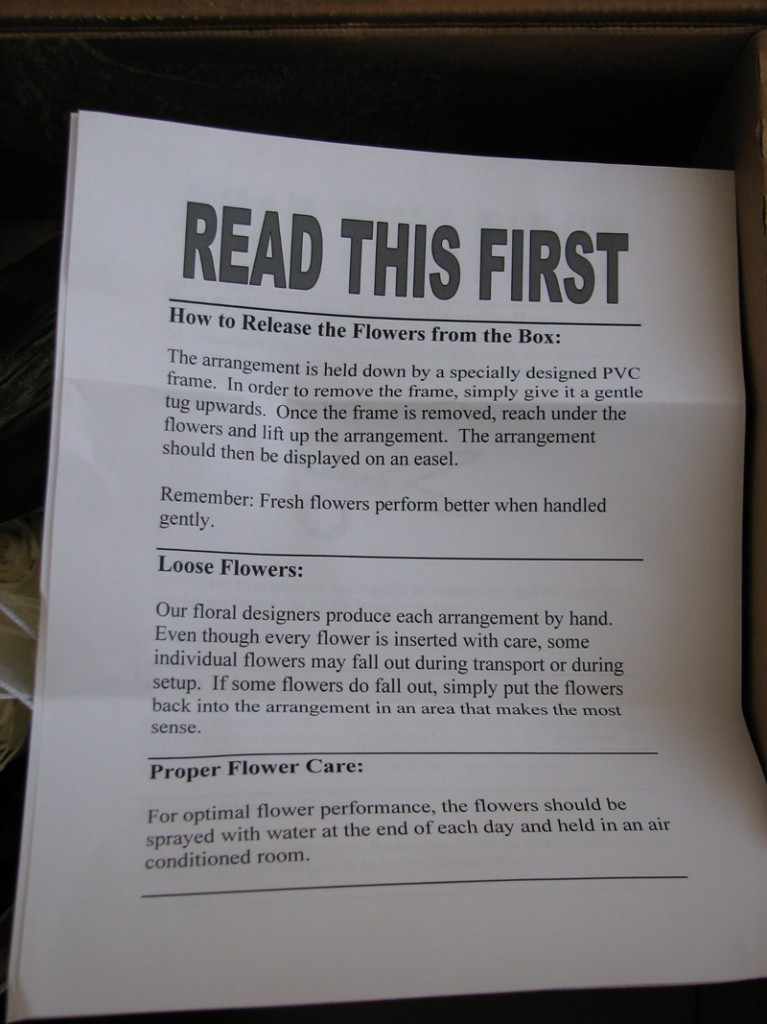 When will people learn?  This poor lady from West Bend WI, paid over $200.00 including shipping and her tribute did not even make it in time for the services.  She would have gotten a much better presentation, not to mention better service from a local florist.  Proflowers relies on Fed/Ex and UPS for delivery of their products in most cases.  Sadly these companies do not understand nor care about the timing issues faced by local florists every day.
By the way, the fine print on this item, says "Easel not included"… most funeral homes do NOT have extra easels, and in this case the funeral home did not, even if the items had made it in time for the service.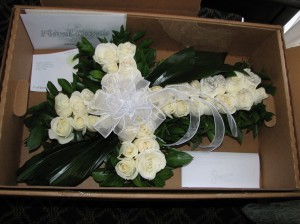 Oh, and if any flowers fall out durring shipping, "Just insert them where they make the most sense"…